I am sorry, but I cannot accept any new clients until Monday, March 11th. If you wish to have a session, please return to this site then.
If you had a session with me in the past, and you wish to book a new session, please contact me via email or the contact page to make arrangements.
Thank you!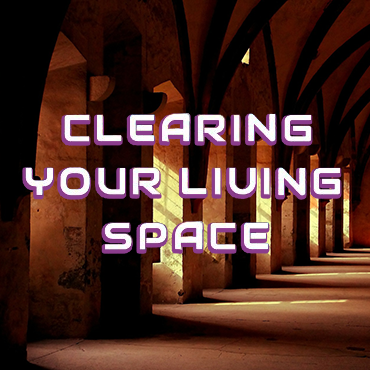 Clearing Your Living Space and House Blessing
Several years ago, I had a strange experience. Due to some circumstance, I experienced a tremendous amount of fear. That in itself was not so strange, the odd part about this is that the fear got anchored into the space where I was standing at that moment.

I did not realize this immediately; it took me several weeks to figure it out. Every time I stood in the same place I re-experienced this fear.

This experience started me to think about clearing space. At one point I even got involved with a real estate friend who had a really hard time selling a house. Even though she had many people come around, there were no offers to buy.


Finally, it dawned on me that the fears I re-experienced were not new fears, but the sensing of the original fear that was stuck in that place. So, I cleared out the space of the fear and I never had it again.

In some casual conversation we discussed her challenge of selling that house, and I suggested that it may be because of bad energies being in the house. So, I went there and "looked" it over.

There were several places with dark energies, the kitchen, the dining room, the living room and the master bedroom. It felt like energies of heavy arguments and anger. When I brought this up, I was told that the house was for sale, because the couple that lived there divorced, and they needed to sell the house to be able to split the proceeds.

That explained it all.

So, I worked the space, "vacuuming" up the dark energies, the anger, the disagreements and the hate they had for each other.

Within a few days, my friend got an offer to buy and the house sold.

So, these are some examples of what energies can stay around and get stuck:

Suffering with prolonged illness
Dying under traumatic circumstances
Anger
Fear
Terror
Trauma
Hate
Rejection, humiliation and abandonment
Going bankrupt
Nightmares
Feeling scarcity and lackfulness
Arguments
Ghosts (from traumatic deaths that occurred in that space> And many more similar circumstances.
Space clearing also includes geopathic stress caused by earth lay lines interacting with each other, or vortices created by negative intent.
Even though people do not recognize these energies, they can sense that there is something off and unpleasant, and instinctively they will avoid that space.
I can do the space clearing either in person (in the greater Los Angeles area) or remotely. If it is done remotely you need to have a video connection with me and walk around the house room by room and show me the room from the middle of the room in all directions including floor and ceiling.
---